Regular price
Sale price
£10.99 GBP
Unit price
per
Sale
Sold out
Our newest coffee is in celebration of the pioneering cricketer Enid Bakewell. Created with Enid's approval, Boundary Breaker is a deliciously smooth coffee, which is strong and bold like its inspiration. A sweet and full-bodied blend of 100% arabica, with notes of caramel and dark chocolate. 

Bakewell was a trailblazing all-rounder in the 1960s and 70s, playing a large part in the inaugural Women's World Cup, which reaches a milestone 50 this summer. However, her impact on women's cricket extends well beyond her international playing career. As a coach and administrator, she has helped develop the women's game and increase its profile. Even today at the age of 82, you can still find Enid on the field!

With this coffee we will raise funds for the MCC Foundation (1019171) helping more and more young people gain access to cricket. They are doing great things in remove barriers for girls to progress in cricket.
Roast Level: 4/5
Body: 5/5
Acidity: 2/5
Sweetness: 3/5
Tasting Notes: Smooth / Caramel / Dark Chocolate
Origin: Brazil / El Salvador / India

All orders are freshly roasted, so that if you're gifting the coffee which will be be delicious for many months to come.

Share
View full details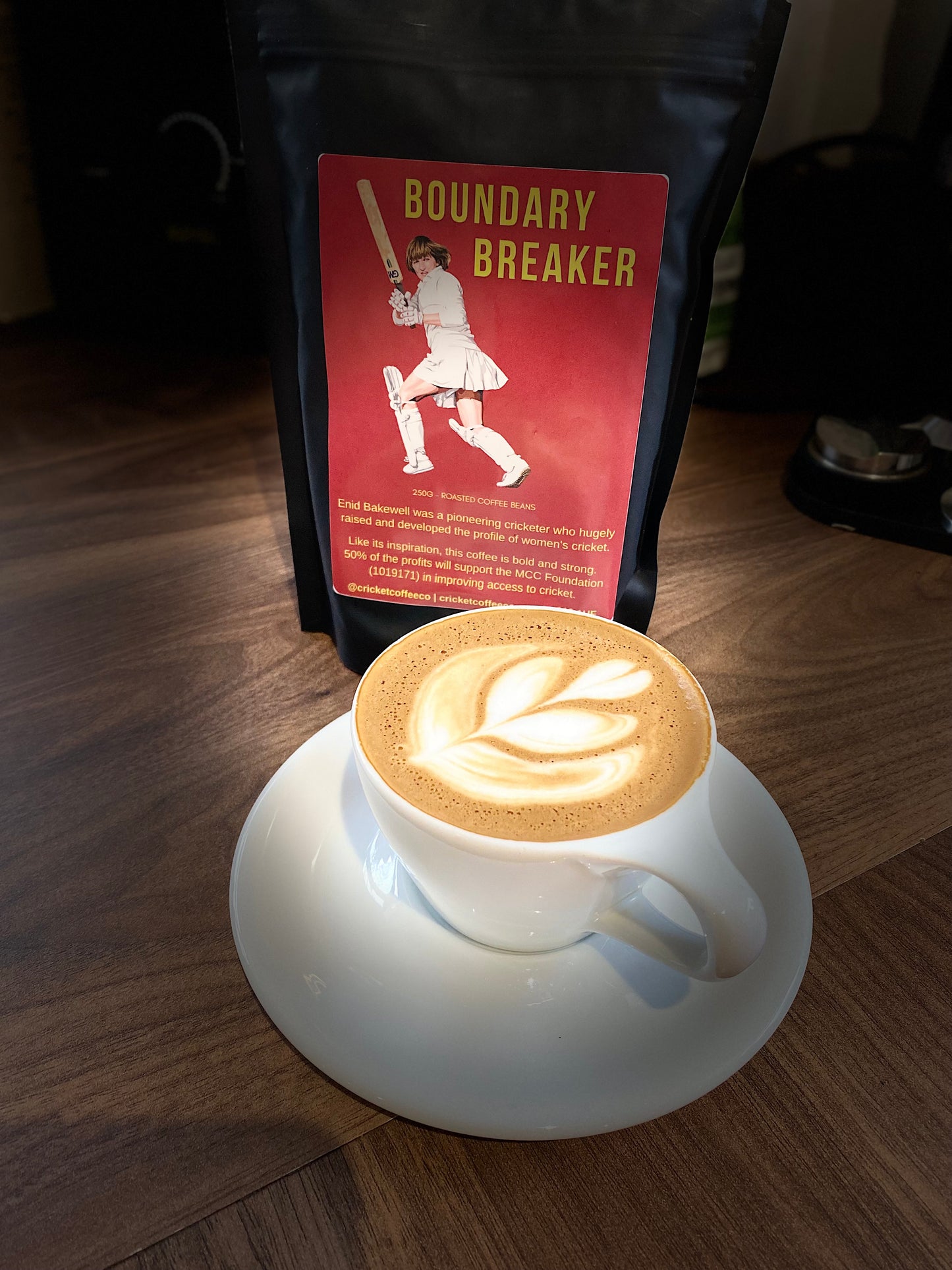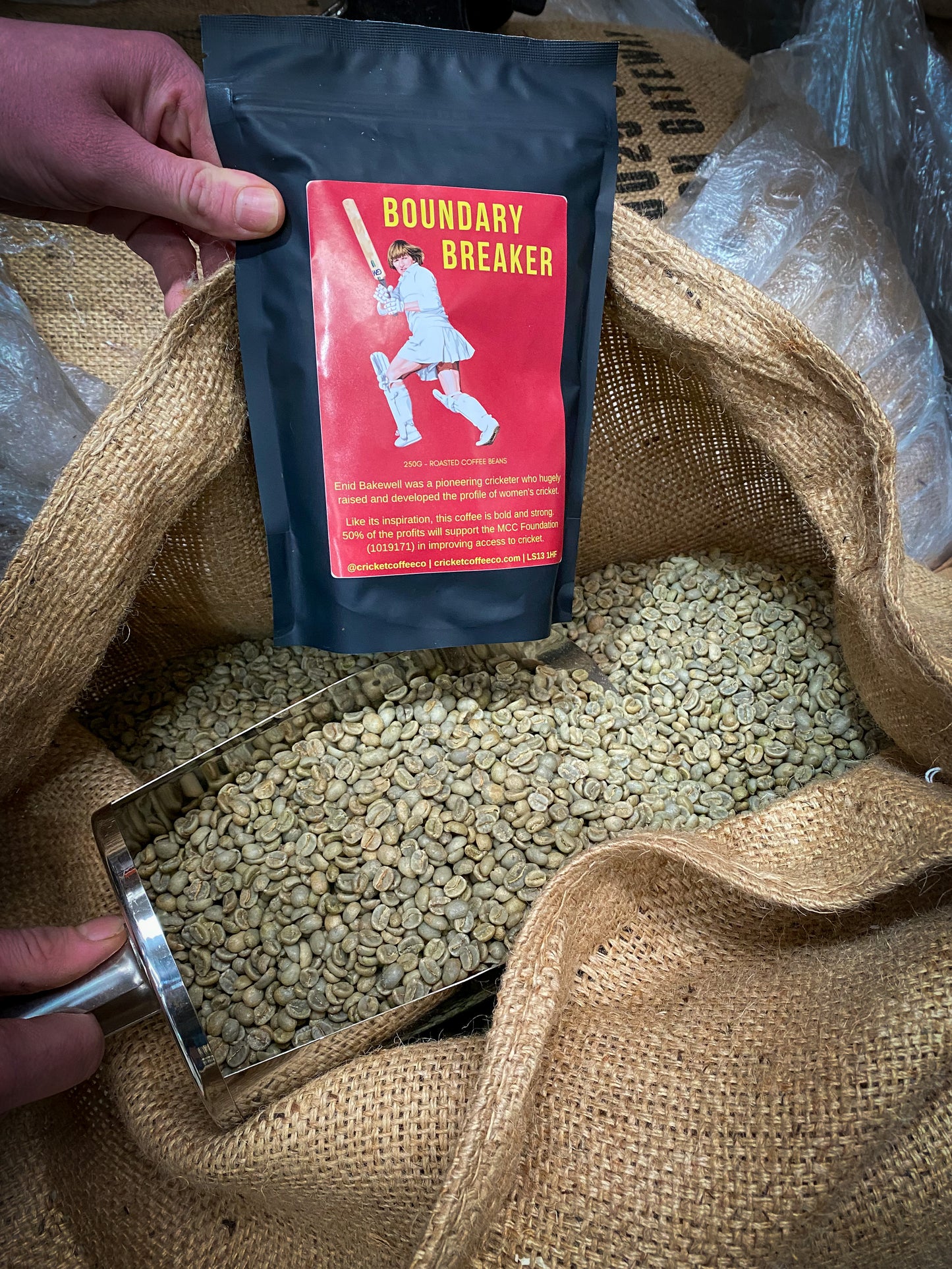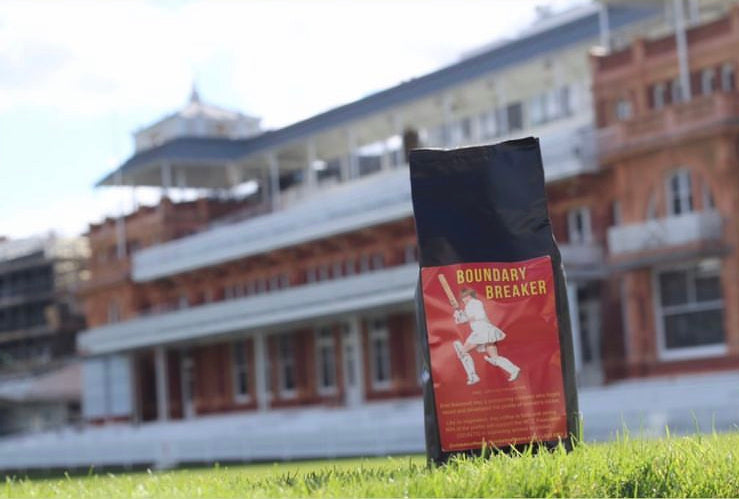 Choose Your Grind

Available as wholebeans or a choice of four grinds to suit your brewing preference.

Freshness Guaranteed

All orders are shipped within days of roasting to ensure maximum freshness.